5 Fun activities to do while you are in Kuala Terengganu! 
1. Textile shopping 
Pasar Payang. Kuala Terengganu 
The Central Market, also known as Pasar Payang, is the most well-known tourist attraction in Kuala Terengganu. It is located on the Terengganu River's west bank. Traditional handmade products like as batik, silk cloth, songket, brocade cloth, metal products, and fresh vegetables are available at the market, which is housed in a modern building.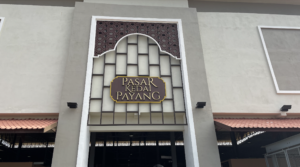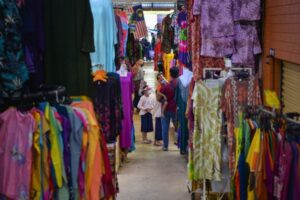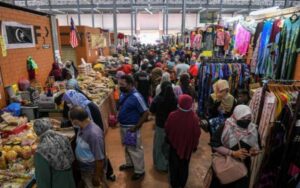 Visitors to this market will undoubtedly love purchasing inexpensive local goods. While watching the locals busily shopping, this market is also a good place to see and comprehend the culture.
2. See how batik is done 
Noor Arfa Craft, Kuala Terengganu 
Since 1980, Noor Arfa has been known in Malaysia for its high-quality batiks, with its headquarters in Kuala Terengganu. It is a forerunner in the Malay batik industry, with a reputation for offering the finest procedure for in-house hand-drawn batiks to batik enthusiasts.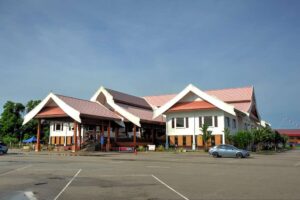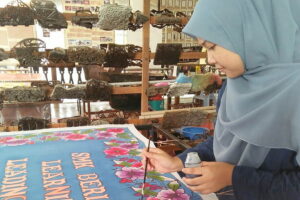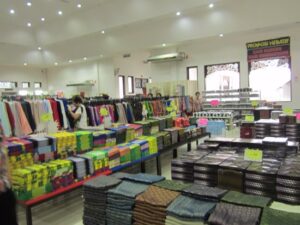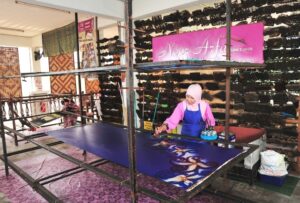 3. Traditional Boat Making
Pulau Duyong, Kuala Terengganu 
Local craftsmen undertake traditional boat building on the small island of Pulau Duyung near Kuala Terengganu. They use manual skills and work purely from memory and experience, with no fixed plans.
Pulau Duyung can be reached via water taxi, automobile, or the Heritage City bus, known as 'Bas Kite.' The water taxi leaves from Shahbandar Jetty and takes less than 10 minutes to cross.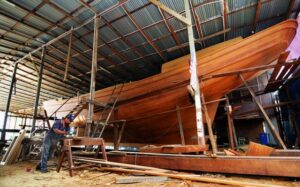 When you get at the jetty on Pulau Duyung, take a left between the Kampung houses to find the master boat builders and watch them at work.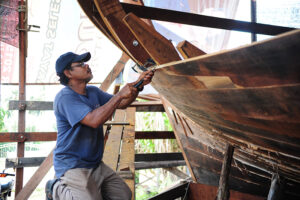 Terengganu's traditional boat builders are known for their talents that have weathered the test of time. These artisans do not require blueprints or plans. They construct boats and yachts using knowledge passed down through the years, and they create sophisticated designs with remarkable precision and attention to detail.
The boats and yachts made here, with a touch of modern technology and traditional accuracy, are sought after by sailors from all over the world for their seaworthiness.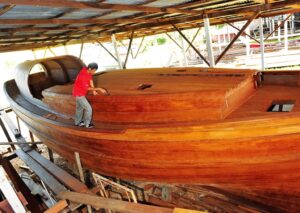 4. Wood Carving 
Desa Ukiran Kayu (DUK),  Kuala Terengganu 
In Malaysia, Besut has produced a large number of wood carving experts. Many people in the decorative business seek for their high-quality handiwork. They make wall panels, unique chairs and tables, ceiling panels, screens and partitions, sturdy doors, ornamental railings, calligraphy, furniture, and traditional weapons, among other things. Some of these items can be found in business offices, palaces, banks, mosques (particularly the Mimbar), museums, and other unique structures.
To make this wood carving (the art) sustainable, the government has established a school or a centre to train future wood carving specialists. It is called Desa Ukiran Kayu (DUK).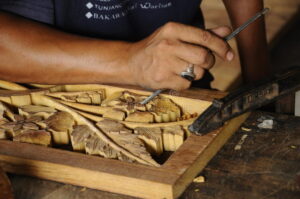 Kampong Raja, Besut is home to Desa Ukiran Kayu. With three blocks of traditional Malay dwellings, it took up a tiny area. The workshop is on the ground floor of a two-story building (Limas Bungkus architecture) with a lecture room and library on the upper level. A gallery of outstanding Besut wood carving professionals is located in the second block (Rumah Tele style or Bujang Berserambi Selasar), while the third block (Potong Belanda style) houses class rooms and student work.
5. Keris Making (Perkampungan Keris)
Perkampungan Keris, Kuala Terengganu  
Zulkifli Yusoff, more known as Cik El, told that the business have been in operations since three generations.
Cik El's dream and passion in carving keris have lead him into opening his own workshop in Perkampungan Terengganu beside his lovely home and have been receiving keris orders ever since.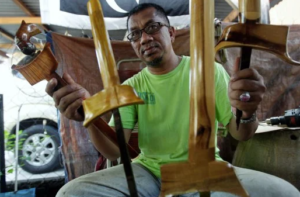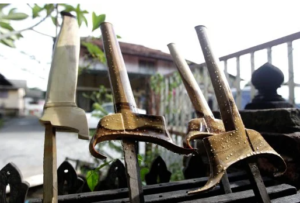 The workshop is open in an open yard so tourists can watch the process of how keris is being done.